Trend Micro Endpoint Security with Apex One

Endpoint security redefined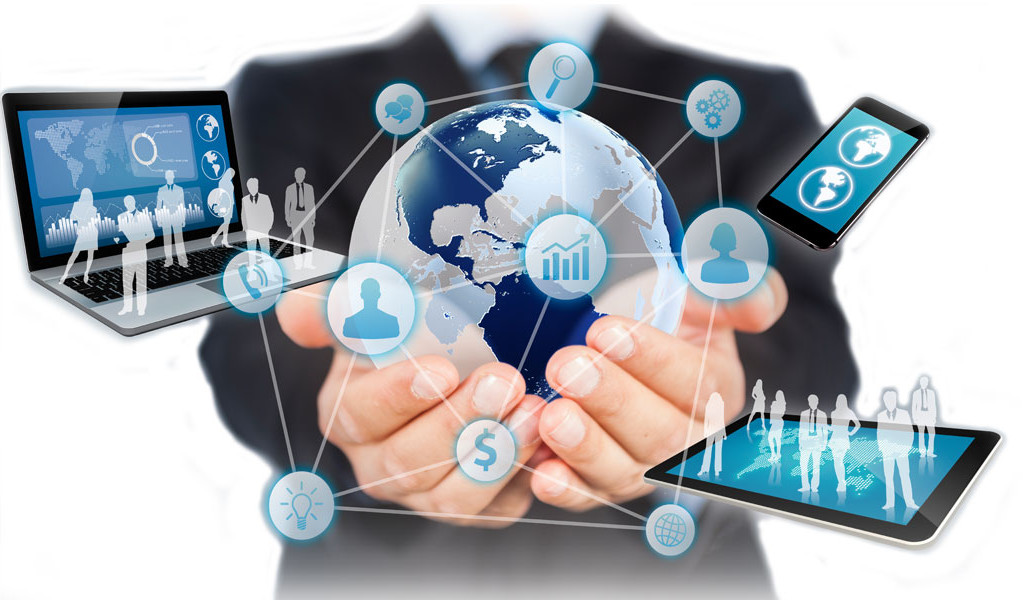 Trend Micro Products
Trend Micro Products
Trend Micro Endpoint Security with Apex One
#apex-one-endpoint
Get a Quote!
Overview:
A blend of advanced threat protection techniques delivered through a single-agent architecture to eliminate security gaps across any user activity and any endpoint.
Automated detection and response against a variety of threats, including fileless and ransomware.
Centralized visibility and control, with integration into endpoint detection and response (EDR) and managed detection and response (MDR) for advanced investigation and visibility across network.
An all-in-one lightweight agent through software as a service (SaaS) and on-premises options.
Key Business Issues
Too many malware and ransomware threats getting through, advanced threats evade pre-execution detection
Need one solution to protect against all known and unknown threats on PC, endpoints, and Macs
Difficulty correlating and prioritizing all alerts coming through
Users require more automation and insights when dealing with potential threats
Endpoint security solutions that don't talk to each other, lengthens time to protection and increase the management burden
Risks of users working remotely, and sharing information in new ways via the cloud, etc.
Patching endpoints quickly and thoroughly is difficult, leading to vulnerabilities
Protection Points
Physical endpoints
Microsoft® Windows® PCs and servers
Mac computers
Point of sale (POS) and ATM endpoints
Features:
Advanced malware and ransomware protection: Defends endpoints—on or off the corporate network—against malware, trojans, worms, spyware, ransomware, and adapts to protect against new unknown variants and advanced threats like cryptomalware and fileless malware.
Detection and response capabilities: Advanced detection and response capabilities are included with Apex One. An optional investigation tool; Trend Micro Endpoint Sensor, and our MDR service are available as add-ons.
The industry's most timely virtual patching: Trend Micro Apex One™ Vulnerability Protection™ virtually patches known and unknown vulnerabilities, giving you instant protection before a patch is available or deployable.
Connected threat defense: Apex One integrates with other security products locally—on your network and also via Trend Micro's global cloud threat intelligence—to deliver network sandbox rapid response updates to endpoints when a new threat is detected. This enables faster time-to-protection and reduces the spread of malware.
Centralized visibility and control: When deployed with Trend Micro Apex Central™, multiple capabilities can be managed through a single console to provide central visibility and control across all functions.
Mobile security integration: Integrate Trend Micro™ Mobile Security™ and Apex One by using Apex Central to centralize security management and policy deployment across all endpoints. Mobile Security includes mobile device threat protection, mobile app management, mobile device management (MDM), and data protection.
Available on-premises or as a service: Apex One can be deployed on-site in your network or is available as a service, with full product parity between the two deployment options.
Advantages:
Maximum XGen™ security
Infuses high-fidelity machine learning with other detection techniques for the broadest protection against ransomware and advanced attacks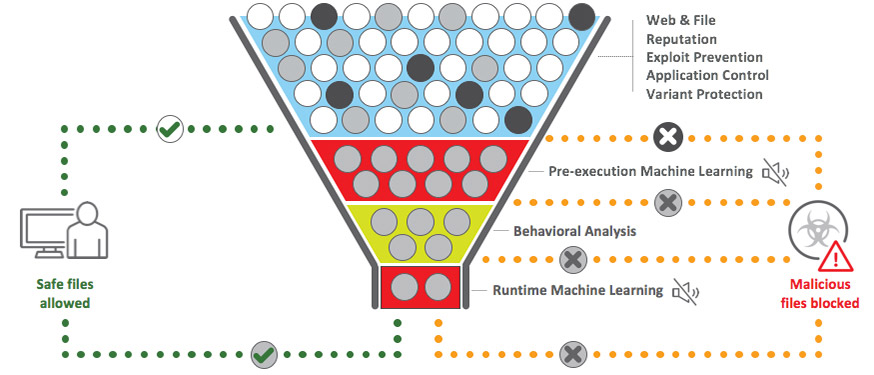 Progressively filters out threats using the most efficient technique for maximum detection without false positives.
Blends signature-less techniques including high-fidelity machine learning, behavioral analysis, variant protection, census check, application control, exploit prevention, and good-file check with other techniques like file reputation, web reputation, and command and control (C&C) blocking.
Trend Micro is the first to infuse high-fidelity machine learning which uniquely analyzes files not only before execution but also during runtime for more accurate detection.
Noise cancellation techniques like census and whitelist checking at each layer reduce false positives.
Instantly shares information on suspicious network activity and files with other security layers to stop subsequent attacks.
Advanced ransomware protection monitors for suspicious file encryption activities at the endpoint, terminates malicious activities, and even recovers lost files if necessary.
Minimum Impact:
Reduce user impact and management costs.
Trend Micro Apex One™ as a Service (only available from Smart Protection Suites) allows you to deploy and manage Apex One from our cloud-based service and offers full-feature parity with the on-premises option.
This lightweight and optimized agent uses the right detection technique at the right time to ensure minimal impact on devices and networks.
Comprehensive central view of endpoint status lets you quickly get visibility to security risks.
Automatic sharing of threat intelligence across security layers enables protection from emerging threats across the whole organization.
Enable off-premises compliance and protection with the Edge Relay that enables employees to work outside the corporate network and still connect to Apex One without a VPN.
Customizable dashboards to fit different administration responsibilities.
24x7 support means that if a problem arises, Trend Micro is there to resolve it quickly.
Proven Security Partner
Trend Micro has a history of constant innovation to provide the most effective and efficient security technologies. We are always looking ahead to develop the technology needed to fight tomorrow's ever changing threats.
Over 25 years of security innovation.
Protects over 155 million endpoints.
Trusted by 45 of the top 50 global corporations.
Trend Micro placed Highest and Furthest in the Leaders quadrant for its Ability to Execute and Completeness of Vision in the 2017 Gartner Magic Quadrant for Endpoint Protection Platforms.
Customization:
Apex One is a critical component of Trend Micro™ Smart Protection™ Suites, allowing you to add security and investigation capabilities to fit your organizations unique security needs.
Endpoint Sensor
Context-aware investigation and response (EDR/XDR), recording, and reporting of system-level activities to rapidly assess attacks across email, endpoint, and server*.
Server side sweeping for indicators of compromise (IoCs) using multi-level criteria like OpenIOC and YARA.
Detailed root cause analysis (RCA) shows source and spread of attacks.
Threat hunting tools leveraging indicators of attack (IoA) and behavioral analysis rules.
Detects and analyzes advanced threat indicators such as fileless attacks.
Rapidly respond to threats to limit the scope of impact and protect sensitive data before it is lost.
*Note: Endpoint Sensor investigation capabilities across email and server are only available on the SaaS model. Endpoint Sensor on-premises provides investigation and response functions across endpoints.
Vulnerability Protection
Backed by world-class vulnerability research (DVLabs and ZDI).
Eliminates risk exposure due to missing patches and allows patching on your own timelines.
Delivers critical patches to legacy operating systems no longer being patched by the vendor.
Reduces downtime for recovery with incremental protection against zero-day attacks.
Lowers potential legal exposure by improving data security compliance.
Enhances firewall protection for remote and mobile enterprise endpoints.
Protection with minimal impact on network throughput, performance, or user productivity.
Trend Micro Apex One™ Application Control™
Prevents damage from unwanted/unknown applications (executables, DLLs, and other PE files).
Flexible, dynamic policies and whitelisting/blacklisting capabilities to reduce attack exposure.
Allows users to install applications based on reputation-based variables (prevalence, usage, and maturity).
Provides global and local real-time threat intelligence based on good file reputation data.
Categorizes applications and provides updates via our Trend Micro Certified Safe Software Service.
Coverage of pre-categorized applications that can be selected from our application catalog.
Visibility and policy management via Trend Micro Apex Central™.
Interconnects with additional layers of security to better correlate data and stop threats more often.
Data Loss Prevention (DLP)
Provides visibility and control of data and prevents data loss via USB, email, cloud storage, etc.
Protection for your data at rest, in motion, for less cost than traditional DLP solutions.
Simplifies deployment and complies with guidelines and regulations.
Enables cloud storage with DLP file encryption and SaaS application with DLP for Microsoft® Office 365®.
Detects improper data use based on keywords, regular expressions, and file attributes.
Educates on corporate data usage policies through alerts, blocking or soft-blocking, and reporting.
Single endpoint security, device control, and content DLP reduces resource and performance impact.
Integrated with Apex Central to consolidate policy, events, and reporting across DLP solutions.
Trend Micro™ Endpoint Encryption
Ensures data privacy by encrypting data stored on your endpoints.
Provides full-disk encryption, folder and file encryption, and removable media encryption.
Automates data management with self-encrypting hard drives.
Encrypts data in specific files, shared folders, and removable media.
Sets granular policies for device control and data management.
Manages Microsoft BitLocker and Apple FileVault.
*Note: Trend Micro Endpoint Encryption is available on-premises only and as a separate agent from Apex One single agent.