Trend Micro Endpoint Security with Apex One

Endpoint security redefined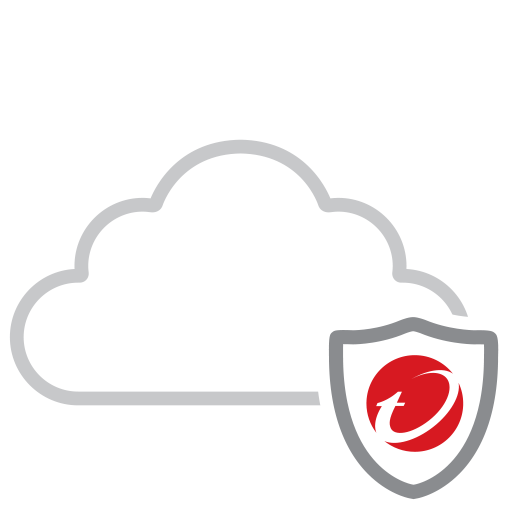 Trend Micro Endpoint Security with Apex One
#apex-one-endpoint
Get a Quote!
Layered endpoint security for maximum protection
Overview
A blend of advanced threat protection techniques delivered through a single-agent architecture to eliminate security gaps across any user activity and any endpoint.
Automated detection and response against a variety of threats, including fileless and ransomware.
Centralized visibility and control, with integration into endpoint detection and response (EDR) and managed detection and response (MDR) for advanced investigation and visibility across network.
An all-in-one lightweight agent through software as a service (SaaS) and on-premises options.
Automated
Receive advanced, automated threat detection and response against an ever-growing variety of threats, including fileless and ransomware. Our cross-generational blend of advanced techniques provides endpoint protection that maximizes performance and effectiveness.
Integrated
Get actionable insights, expanded investigative capabilities, and centralized visibility with a unified EDR toolset, strong SIEM integration, and an open API set. Perform correlated, extended threat investigations that go beyond the endpoint and augment your security teams with a managed detection and response service.
Flexible
In an evolving technological and threat landscape, you need security that goes beyond traditional antivirus. Trend Micro Apex One offers threat detection, investigation, and response within a single agent. Consolidate capabilities and consoles and gain deployment flexibility through both SaaS and on-premises deployment options.
You Can Have It All
Malware and ransomware protection: Defends endpoints against malware, ransomware, malicious scripts, and more. Advanced protection capabilities adapt to protect against unknown and stealthy new threats.
Extensive detection and response capabilities in one console: XDR goes beyond EDR with cross-layer detection and threat hunting and investigation across email, endpoints, servers, cloud workloads, and networks.
The industry's most timely virtual patching: Vulnerability protection applies virtual patches for protection before a patch is available or deployable.
Ransomware rollback: Detects ransomware with runtime machine learning and expert rules to block encryption processes in milliseconds. Rollback restores any files encrypted before the detection.
Connected threat defense: Trend Micro Apex One integrates with other security products via our global cloud threat intelligence, delivering sandbox rapid response updates to endpoints.
Flexible deployment: Trend Micro Apex One as a Service saves time, money, and is always up to date with the latest protection. On-premises and hybrid deployments are also fully supported.
Protection and Efficiency: The Right Technique At The Right Time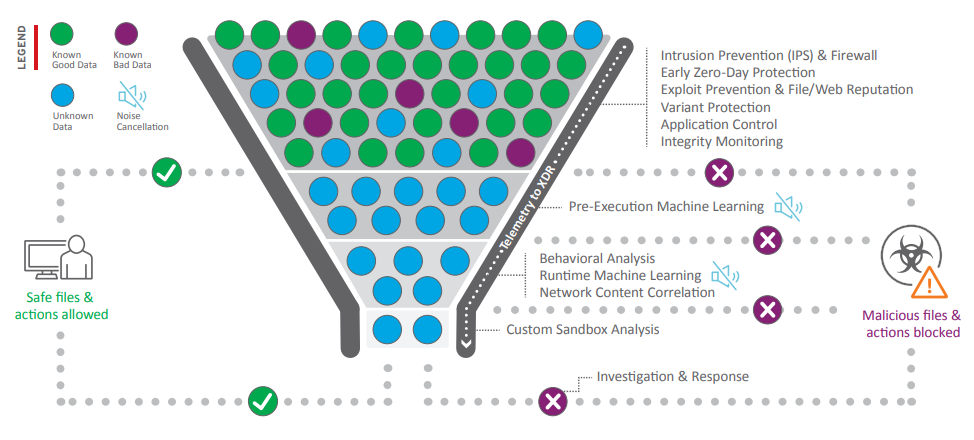 Advanced detection techniques
Apex One leverages a blend of cross-generational threat techniques to provide the broadest protection against all types of threats

Pre-execution and runtime machine learning

More accurate detection of advanced malware, such as fileless, living off the land, and ransomware threats

Noise-cancelling techniques – like census and safelisting – throughout every layer of detection to dramatically reduce false positives

Effective protection against scripts, injection, ransomware, memory, and browser attacks through innovative behavior analysis
---