Immediate response
When your organization is breached, every second is vital. Our Incident Response team and tools immediately begin monitoring, identifying, and containing.
Expert advice
While threat experts analyze the attack, our incident response professionals act fast to provide your team with a customized response plan. Eradicate the threat and bolster your defenses with their expert insight to prevent future attacks.
Advanced threat intelligence
Using Trend's industry-leading security technologies and deep threat analysis, we provide a full view of each incident, from determining the point of entry to providing a complete infection timeline, with forensic analysis and recommendations to evolve your security strategy.
Supporting you step by step
We structure our Incident Response engagements along the SANS incident response model, an industry standard proven to be fast and decisive. Our team will assist you throughout the process to:
STOP the ongoing attack in its tracks
START rebuilding your production environment by localizing unaffected assets and backups
HARDEN your network, servers, and endpoint defenses to protect against future attacks
Why managed XDR makes business sense?
According to ESG, organizations with Trend Micro XDR:
Are 2.2x more likely to detect an attack
Save up to 79% in security costs
Improve response time by 70%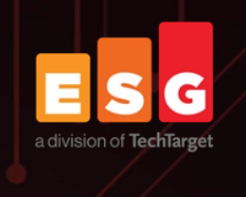 Why Trend Micro™ Incident Response?
Complement your team with advanced threat intelligence.
Analysis - Rapid, thorough
Maintaining an in-house IR team with the skills, training, and time to manage breaches can seem impossible. The expanding digital attack surface, evolving threats, and the complexity of cloud environments only add to the challenge.
Trend's Incident Response team correlates alerts from multiple sources to rapidly identify a breach's point of origin. Threat researchers enhance automated root cause analysis (RCA) and package their findings along with a remediation plan for step-by-step guided response.
Investigation - In-depth
Simply sealing the point of entry won't stop a breach. Securing your network requires mapping vulnerabilities, identifying exfiltrated data, and determining how far the original threat managed to spread throughout your network.
Our team can help by:
Sweeping for indicators of compromise (IoCs) to map the extent of the attack
Determine threat profile for effective response
Monitoring your environment during the recovery process
Response - Effective, guided
The Incident Response team provides full documentation of every incident in the Targeted Attack Handling Report, a comprehensive guide that demonstrates how to improve your cybersecurity posture and meet compliance obligations.
Each report includes:
The breach's point of entry
An infection timeline
Observed Tactics, Techniques and Procedures (TTP) following the MITRE ATT&CK matrix
Forensic analysis with a full list of IoCs
Recommendations to prevent future attacks
Compare:
Support Offerings
What you can expect from Trend Micro Support Services
Trend Micro 24x7 Support*
Trend Micro Premium Support
Telephone Support
24x7
24x7
Designated contacts
3
6
Product updates and upgrades
Telephone, email and web-based support channels
Access to Customer Service Engineers
Assignment of Named Customer Service Manager
-
Priority case handling
-
Suspicious file analysis (via Premium Support Connection)
-
Installation and upgrade support
-
On-going security assessments and recommendations
-
Monthly calls and annual on-site meeting
-
Number of regions
-
1
Suitable for global and large enterprises
-