Trend Micro XDR for Networks

Prioritized actionable threat intelligence to mitigate current and existing threats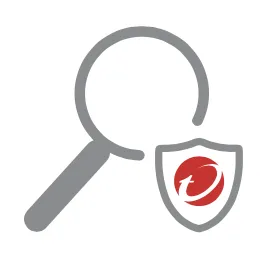 XDR for Networks
#XDR
Get a Quote!
Correlate and visualize advanced threat events to prioritize your response
Overview
We call on security products and services to keep our businesses and organizations safe. Most of the time they do exactly what we want them to do; detect, alert, and block threats trying to land a successful attack. However, the downside is that they produce a lot of data, some of it relevant, some of it not. It is up to the security professional(s) in the organization to comb through the potential thousands of alerts or events each day to determine what is actually a threat and decide whether or not they need to respond. Compounding this problem is a worldwide shortage of cybersecurity staff or personnel that needs to be trained to decipher these events.
Trend Micro XDR for Networks (formerly Trend Micro Deep Discovery Network Analytics) automates the correlation of advanced threat events. This provides faster resolution with fewer people involved, while providing an in-depth picture of the full attack. In some cases, you may believe the attack started today, but in fact, the initial breach happened weeks or months ago.
Continuously analyzes current and historical network metadata and correlates these related threat events into a single view for full visibility of the attack cycle.
Uses advanced and sophisticated machine learning techniques to detect network traffic anomalies.
Correlates the events and maps out every step of the attack, quickly answering the questions of of "what", "who", and "where". Giving you a better idea of how to respond and prevent future attacks.
Combines with other Trend Micro products for correlated detection and integrated investigation and response across email, endpoints, servers, cloud workloads, and networks.
Attack Visibility
Correlate six months of events
See the full attack lifecycle
Go beyond the infection point
Watch the attack play back
Learn the methods used in the attack
Prioritization of Response
Understand the scope of the attack
Know the attack severity
Gain quick detection and analysis of comprehensive attacks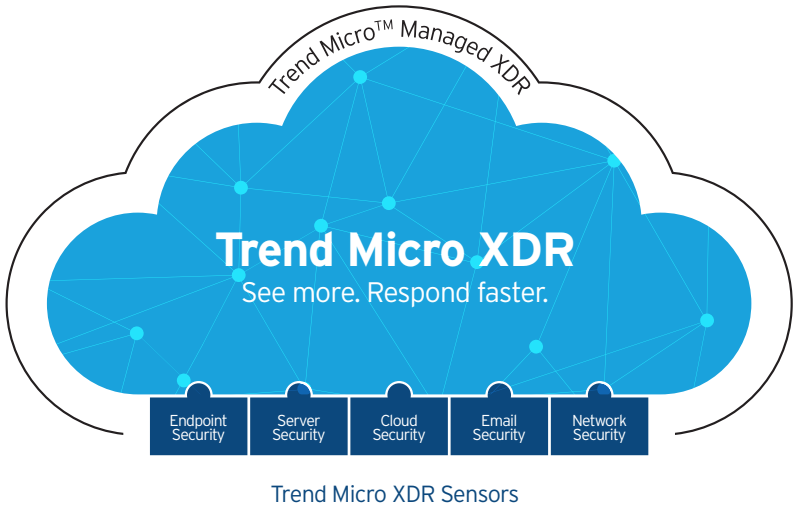 Trend Micro XDR delivers extended detection and response for email, endpoints, servers, cloud workloads, and networks. It offers broader visibility and expert security analytics leading to fewer alerts and higher-confidence detections for earlier, faster response. With XDR, customers can identify and respond more effectively and efficiently to threats, minimizing the severity and scope of an attack on the organization. XDR for Networks is a valuable part of the Trend Micro XDR solution, providing critical logs and visibility into unmanaged systems such as; contractor/third-party systems, Internet of Things (IoT) and Industrial Internet of Things (IIoT) devices, printers, and bring-your-own-device (BYOD) systems.