Trend Micro Endpoint Application Control

Prevents Unwanted and Unknown Applications from Executing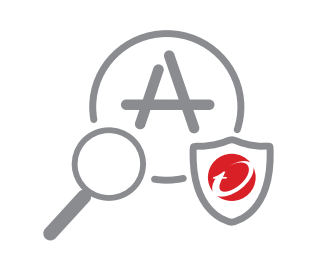 Trend Micro Endpoint Application Control
#endpoint-app-control
Get a Quote!
Prevent unwanted and unknown applications from executing on your endpoints
Overview
Organizations are becoming increasingly aware that traditional signature-based antivirus approaches do not provide adequate defense against modern threats and targeted attacks. This is exacerbated by the hundreds of thousands of new malicious software applications being rolled out daily, making it extremely difficult to protect against all potential threats. Without proper protection, you risk losing private company data that resides on endpoints. In addition, the machines can be used as a springboard for malicious threats to enter the network. This increases the need to safeguard data and machines against both inadvertent end-user behavior or unauthorized infiltration and the resulting execution of new unwanted or malicious applications.
Trend Micro Endpoint Application Control allows you to enhance your defenses against malware and targeted attacks by preventing unknown and unwanted applications from executing on your corporate endpoints. With a combination of flexible, dynamic policies, whitelisting and blacklisting capabilities, as well as an extensive application catalog, this easy-to-manage solution significantly reduces your endpoint attack exposure. For even greater insight into threats, user-based visibility and policy management are available in the local administration console or in the centrally-managed Trend Micro™ Control Manager™.
Software
Protection Points
Endpoints
Servers
Embedded and Point of Sale (POS) devices
Threat Protection
Vulnerability Exploits
Malicious Applications (executables, DLLs, device drivers, Windows store apps, and others)
---