Trend Micro Mobile Security for Enterprises

Gain visibility and control of mobile devices, applications, and data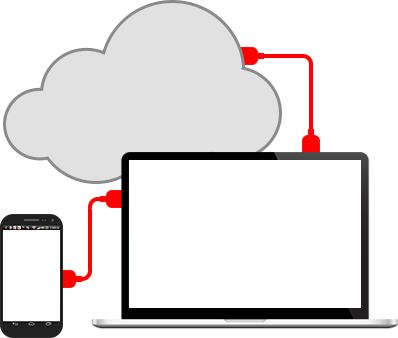 Trend Micro Products
Trend Micro Products
Mobile Security
#mobile-security
Get a Quote!
Overview:
With the explosion of smartphones in the workplace, employees have recognized and demanded support for a growing list of new ways to leverage this technology for their work. Faced with the realities of dealing with an increasingly mobile workplace, organizations struggle to find the balance between empowering mobile employees so they can be more productive, and protecting their sensitive information. Ideally, they would like to accomplish both without incurring the expense and time of deploying multiple new applications.
Trend Micro™ Mobile Security is an essential component of Trend Micro complete user protection solution that gives you full visibility and control of mobile devices, apps, and data through a single built-in console. It strikes the right balance between user productivity and IT risks.
Mobile Security includes:
Mobile Device Management (MDM)
Mobile Application Management
Mobile Application Reputation Services
Device Antivirus (Android)
A key part of an overall complete user protection strategy, Trend Micro Mobile Security greatly reduces complexity and costs compared to standalone mobile security and MDM solutions that require new management infrastructures.
Unlike other solutions, Trend Micro Mobile Security integrates layers of data protection to secure your corporate data—no matter where it goes. Encryption enforcement, remote lock and wipe, password enforcement, and other tools work together with device security and app management to keep your data safe.
Protection Points
Supports smartphones and tablets running:
iOS
Android
Windows Phone
Threat and Data Protection
Antivirus
Data encryption enforcement
Password enforcement
Remote lock and wipe
Selective wipe
Mobile device management (MDM)
Mobile application management (MAM)
Mobile Application Reputation Service
Web reputation
Advantages:
Lowers Cost and Complexity
Streamlines management of mobile security, MDM, app management, and data protection in a single solution
Simplifies deployment by leveraging the Trend Micro Cloud Communication Server, an optional cloud-based service that automates communications and reduces complexity of deployment
Lowers operational costs with centralized visibility and control of all endpoint security
Increases productivity and flexibility with broad platform support
Improves Visibility and Control
Enables IT to track, monitor, and manage mobile devices, apps, and data through a single console
Provides data on the number, types, and configuration of devices accessing corporate resources, whether they have enrolled or not
Enables centralized policy creation and enforcement across single or multiple servers
Supports a complete user protection strategy by integrating with the Trend Micro Control Manager console to centralize policy and management across other Trend Micro solutions such as OfficeScan™ endpoint protection
Balances Risk with Enablement
Provides leading antivirus protection and ensures optimal device configurations to reduce malware risk
Protects corporate data with remote lock and wipe, and selective wipe
Shields private data from unauthorized access and improper use with password and policy enforcement
Allows IT to block the use of risky mobile apps based on up-to-the-minute data from the cloud-based Trend Micro Mobile Application Reputation Service
Key Benefits
Balances employee enablement with IT control
Reduces deployment, IT and operational costs by integrating MDM, mobile security, application management, and data protection in a single solution
Secures a wide range of devices with antimalware, firewall and intrusion detection system (IDS) powered by Trend Micro's global threat intelligence
Protects data wherever it goes with encryption, remote lock and wipe, and feature lock
Improves productivity by setting employees free to work anytime, anywhere from their choice of device
Key Features:
Centralized Management
Streamlines administration with Trend Micro Control Manager, providing central threat and DLP policy management across layers of the IT infrastructure
Provides a single view of enterprise users from desktop to mobile device with views of threats over time—helping to identify advanced threats that may target users with multiple vectors
Achieves more consistent policy enforcement with single-click deployment of data protection policies across endpoint, messaging, and gateway solutions
Streamlines device enrollment with a choice of a web link, a QR code, or iTunes download
Offers instant summary views of compliance, inventory, protection, and health of all devices, whether enrolled or not
Provides visibility into the number, types, and configuration of devices accessing corporate resources
Mobile Device Security
Leverages Trend Micro's leading malware protection, powered by cloud-based threat intelligence from the Trend Micro Smart Protection Network™
Detects and blocks malicious applications and data files
Blocks malicious web content and sites using Web Reputation Services
Detects attacks on the device via network applications, ports, and services, using the firewall and IDS
Monitors, blocks, and logs calls, SMS, and MMS sent to and from devices based on user policy
Data Protection
Protects corporate data with remote lock and wipe, selective wipe, or device locate in case of stolen or lost phone
Enforces data encryption and compliance regulations, including GDPR
Notifies IT of jail broken or unencrypted devices
Empowers IT to lock or permit mobile device features such as cameras, Bluetooth®, 3G/4G, and SD card readers
Gives IT a view of devices that are not enrolled but are still accessing the corporate network
Allows IT to deploy, manage, and configure Knox containers on Samsung Knox compatible devices
Mobile Application Management
Prevents the use of unauthorized, risky applications on network-connected devices with application blacklisting and whitelisting
Provides inventory management and reporting for better visibility of apps used across devices, groups, and the company
Enables IT to manage and even block specific types of apps based on categories with new Category App Management
Pushes applications to end-user devices using the Corporate App Store functionality to accelerate the use of optional and/or required business apps—with volume purchase plans integrated into the app store
Identifies and blocks apps that pose a security or privacy risk by correlating installed app data against the Trend Micro Mobile Application Reputation Service
Enables tracking, management, and deployment of Volume Purchase Programs on iOS devices
Mobile Device Management
Enables IT to remotely enroll, provision and de-provision devices with corporate network settings such as VPN, Exchange ActiveSync and Wi-Fi®
Facilitates the deployment of Apple TV and AirPrint services for iOS users
Supports device locate and inventory management to secure and track company and employee-owned devices, whether they have enrolled or not
Allows cross-device and group policies for consistent enforcement of security and management requirements
Enables IT to control authorized devices and deploy relevant policies via the International Mobile Equipment Identity or IMEI, Wi-Fi, and Mac address
Allows IT to restrict phone features such as account modification, roaming, AirDrop, cellular data control, lock screen, pairing, Find My Friends, and more
User Protection
Trend Micro Mobile Security is part of Trend Micro User Protection, a multi-layer solution that provides the broadest range of interconnected threat and data protection across endpoints, email and collaboration, web, and mobile devices.
System Requirements and Support:
Component
Requirements

Mobile Security Management Server

Hardware

1 GHz Intel(TM) Pentium(TM) processor or equivalent

At least 1GB of RAM

At least 400MB of available disk space

Platform


Microsoft Windows 2008 Server Family

Microsoft Windows 2008 R2 Server Family

Microsoft Windows 2012 Server Family

Microsoft Windows 2012 R2 Server Family

Recommended Platform

Windows Server 2008 R2 Enterprise Edition

Windows Server 2008 Enterprise Edition SP1

Windows Server 2008 Standard Edition

Windows Web Server 2008 Edition SP1

Mobile Security communication Server

Hardware

1

GHz Intel(TM) Pentium(TM) processor or equivalent

At least 1GB of RAM

At least 40MB of available disk space

Platform

Microsoft Windows 2008 Server Family

Microsoft Windows 2008 R2 Server Family

Microsoft Windows 2012 Server Family

Microsoft Windows 2012 R2 Server Family

Recommended Platform

Windows Server 2008 R2 Enterprise Edition

Windows Server 2008 Enterprise Edition SP1

Windows Server 2008 Standard Edition

Windows Web Server 2008 Edition SP1

Mobile Security Exchange Connector

Hardware

1 GHz Intel(TM) Pentium(TM) processor or equivalent

At least 1GB of RAM

At least 200MB of available disk space

Platform


Windows Server 2008 R2 (64-bit)

Windows Server 2012 (64-bit)

Windows Server 2012 R2 (64-bit)




SQL Server

Microsoft SQL Server 2008/2008 R2/2012/2008 Express/2008 R2 Express/2012 Express/2014/2014 Express

iOS Mobile Devices

Operating system
iOS 6.x

iOS 7.x

iOS 8.x

iOS 9.x

iOS 10.x

Storage space

3MB minimum

Android Mobile Devices

Operating system
Android 2.3 Gingerbread

Android 3.0 Honeycomb

Android 4.0 Ice Cream Sandwich

Android 4.1 Jelly Bean

Android 4.2 Jelly Bean

Android 4.3 Jelly Bean

Android 4.4 KitKat

Android 5.0 Lollipop

Android 5.1 Lollipop

Android 6.0 Marshmallow

Android 7.0 Nougat

Storage space
8MB minimum

Windows Phone Mobile Device

Operating Systems

Windows Phone 8.0

Windows Phone 8.1

Windows Phone 10