Trend Micro Cloud One – Endpoint Security

Defend the endpoint at every stage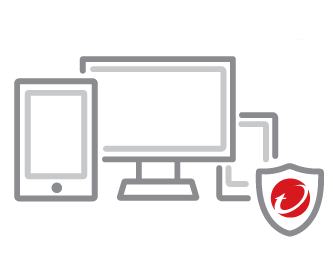 Overview
With the Trend Micro Cloud One – Endpoint Security service, get timely protection against an ever-growing variety of threats by leveraging automated and advanced security controls, the ultimate vulnerability protection, and the latest industry-leading threat intelligence. Detect and block threats in real time, with minimal performance impact. With a full range of layered protection and detection capabilities, such as modern antimalware and ransomware protection, device control, host-based intrusion prevention, application control, and more, you can defend your user endpoints, virtual desktops, and basic servers through every stage of an attack.
Diverse security, single solution
A full range of advanced endpoint security capabilities in a single SaaS solution with unified visibility and management.
The broadest threat protection
Smart, layered security that maximizes prevention, detection and response according to the types of endpoints in the environment.
Flexible integrations
Turn-key integrations connect with other security products and layers, threat intel, SIEM, orchestration and more.
Key Business Issues
Fast: Start securing endpoints and workloads in minutes
Cost effective: Annual subscription and usage-based pricing
Simple: Multiple security controls in a single product
Efficient: We manage and update the product so you can focus on your business
Proven: Protects thousands of customers and millions of endpoints globally
Flexible: Purchase and procure through AWS and Azure Marketplaces