Trend Micro Cloud App Security

Advanced threat and data protection for Microsoft Office 365, Google Workspace, and other cloud services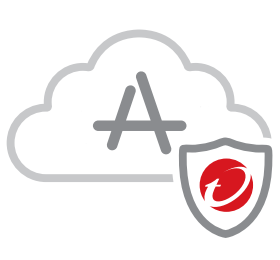 Cloud App Security
#cloud-app-security
Get a Quote!
Advanced threat and data protection for Microsoft Office 365, Google Workspace, and other cloud services
Overview
As you adopt cloud-based enterprise applications, such as Microsoft 365, Google Workspace, Salesforce, Box, and Dropbox, you need to be more vigilant about security than ever. While these applications are secured by the provider, you share the responsibility to secure the content that passes through them.
What are the risks?
96% of social engineering attacks start with email.
According to the FBI, BEC scams were responsible for the largest victim loss by crime type in 2020
Remote workers, partners, and customers may unknowingly share malicious files using cloud file-sharing services.
The security included with Microsoft 365 (E3 and below) is designed to detect known malware but over 95% of malware is unknown, according to Trend Micro Research.
The potential costs are too high to accept baseline security that only protects against a small portion of threats.
Trend Micro Cloud App Security enables you to embrace the efficiency of cloud services while maintaining security. It protects incoming and internal emails from Microsoft 365 and Gmail against advanced malware and other threats. It also enforces compliance on other cloud filesharing and collaboration services, including Box, Dropbox, Salesforce, Google Drive, Microsoft SharePoint online, Microsoft OneDrive for business, and Microsoft Teams.
Cloud App Security integrates directly with Microsoft 365, Google Workspace, and other services using application programming interfaces (APIs), maintaining all user functionality without rerouting email traffic or setting up a web proxy. This second layer of defense caught 16.7 million high-risk threats beyond those detected by the cloud email services' built-in security.
Communicate and collaborate more confidently in the cloud
Enhance the security of Office 365 and other cloud services by leveraging sandbox malware analysis for ransomware, BEC, and other advanced threats. The security included with Office 365 filters known antivirus threats, but 90% of today's malware will only infect one device and is unknown to traditional antivirus techniques.
Protect cloud file sharing from threats and data loss
Controls sensitive data usage: Data Loss Prevention (DLP) for OneDrive, SharePoint Online, Dropbox, Box, and Google Drive uses over 200 pre-built and customizable compliance templates to control sharing of controlled data.
Protects file sharing from malware: Scans files shared from remote workers, partners, and mobile devices to ensure threats don't migrate through cloud file sharing services.
Simple integration preserves all functionality
Direct cloud-to-cloud integration: Uses API's to enhance protection without complications.
Sets up quickly and automatically: API integration requires no software to install, no user setting changes, no proxy to deploy, and no MX record to change.
No loss of functionality: Preserves all user and administrative features and functions.
---