Trend Micro PortalProtect for Microsoft SharePoint

A dedicated layer of protection for confident collaboration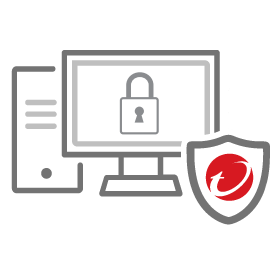 PortalProtect for Microsoft SharePoint
#portalprotect
Get a Quote!
Safe collaboration with a dedicated layer of protection
Overview
Many companies are now using Microsoft SharePoint to connect with employees, partners, and customers for real-time collaboration. Businesses are also using more SharePoint capabilities than ever before—moving beyond simple content repositories to build team sites, create intranet and extranet portals, utilize wikis and blogs, and create social communities.
These dynamic collaboration environments help improve your productivity, but they also increase your security risks, especially when opened to external parties.
Trend Micro PortalProtectsecures your collaborations with a dedicated layer of protection that guards against malware, malicious links, and other threats that SharePoint administrators are often unaware of. Its web reputation technology blocks malicious links from entering your web portals, while its powerful content filtering scans both files and web components of SharePoint. PortalProtect goes above and beyond standard antivirus protection by delivering scalable strong web threat protection and data loss prevention (DLP).
Software
Protection Point
Threat Protection
Antivirus
Antispyware
Web Threat Protection
Data Loss Prevention
Content Filtering
Key Benefits
Provides dedicated protection for SharePoint users and data
Stops the wide range of malicious files and URLs
Filters inappropriate content and compliance data in both files and web parts
Takes half the time to manage
Scales to any deployment size
---