Trend Micro Service One

Augment security teams with 24/7/365 managed detection, response, and support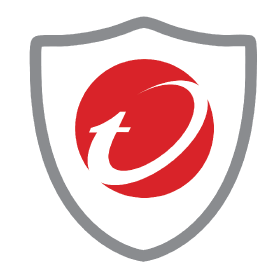 Overview
As the number of cyberattacks rapidly increase, security systems are generating more logs and alerts, making detection and response more complex. Security teams are faced with the challenge of prioritizing an overwhelming number of alerts to discover and remediate critical threats. Moreover, evolving infrastructure models require organizations to quickly adapt and implement new security measures to maintain and operate hybrid or multi-cloud environments. Security cannot lag in this era of digital transformation—time is your most valuable asset.
Extend your team
Be more resilient with 24/7/365 premium support, managed XDR, and incident response services. Flexible support coupled with expert monitoring and threat analysis alleviate overstretched teams.
Maximize effectiveness and skills
Trend Micro Service One enables you to go further with limited in-house resources, featuring automated solution updates and upgrades, on-demand training, best practices guides and access to cybersecurity and CISO experts.
Detect and respond faster
Non-stop threat and attack monitoring across your Trend Micro solutions for email, endpoints, servers, cloud workloads, and networks, paired with Trend Micro's global threat intelligence and threat experts, gives you proactive, early warning of threats in your environment and remediation guidance.
Go Further with Trend Micro Service One
Trend Micro Service One is designed to help you discover, consolidate, and identify critical alerts and warnings and quickly act on threats. This powerful combination of the Targeted Attack Detection for qualified high risks with predictions of the attack's next move, premium support-case handling and resolution, and incident response team support give you outsourced cybersecurity monitoring 24/7/365. Your security team is now free to focus on driving innovation and meeting business objectives.
Trend Micro Targeted Attack Detection
Our Targeted Attack Detection scans for early indicators of compromise (IoC) using our industry-leading threat research and the Trend Micro Smart Protection Network. While many modern detection systems wait until critical assets have been compromised, flood you with false positive alerts, or only analyze log and network data, this 24/7/365 service alerts you to high-risk threats and attacks targeted towards your organization and will specify if any indicators of the specific attack were found and which endpoints were affected. In addition, you'll receive recommended actions based on the threat actor's predicted next moves.
Managed extended detection and response (Managed XDR) service
Trend Micro Service One Complete customers enjoy support from the Trend Micro™ Managed XDR service, which is backed by highly qualified cybersecurity experts around the world. They constantly monitor and analyze activity data from Trend Micro solutions in your environment. By correlating data and insights from email, endpoints, servers, cloud workloads, and network sources, our security experts detect, hunt, and contain threats. Your team will be notified of validated detections, allowing you to quickly react and respond and prevent similar attacks from occurring in the future.
Designated Service Manager
With Trend Micro Service One Complete, your designated Service Manager is committed to providing the most optimized experience with your Trend Micro solutions. Your Service Manager answers all inquiries, enabling you to get the most out of your Trend Micro solutions and facilitates access to cybersecurity, solution, and subject matter experts.
Priority global support
All Trend Micro Service One customers receive priority support handling from the Global Premium Support team to resolve all issues quickly with minimal business disruption. Enjoy fast-tracked claim handling with 24/7/365 email, phone, and case portal availability.
Incident Response Team
The Trend Micro Incident Response Team is a specialized service that combines cyber crisis management, state-of-the-art threat hunting expertise, digital forensics, and sound professional advice. This specialized team is critical for enterprises managing troves of valuable data as well as those required to meet several local and global compliance requirements. Specially trained to prioritize, investigate, and fulfill compliance obligations, the Incident Response Team can help organizations avoid legal, financial, and customer-relationship issues.
One Powerful Solution
Trend Micro Service One supports your unique organizational setup while raising the baseline of your cybersecurity coverage. Seamless integration with Trend Micro solutions and experts extends your security team, providing more proactive prevention, detection, and response across your entire infrastructure.