Trend Micro Deep Security Malware Prevention

Reduce cost and complexity with the broadest protection, fully integrated with the leading cloud services providers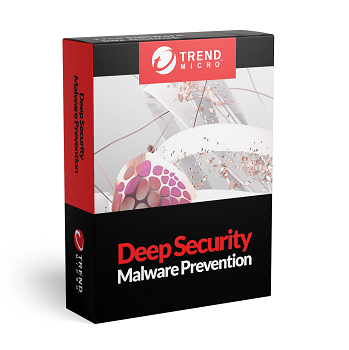 Looking for better pricing or a custom quote? Contact Us!
Trend Micro Products
Deep Security - Malware Prevention - per Server (VM)
Deep Security - Malware Prevention – per Server (VM) 1-100 VMs
*Price per VM, quantities 1-100
#DXNN1264
Our Price: $150.00
Deep Security - Malware Prevention – per Server (VM) 101-1,000 VMs
*Price per VM, quantities 101-1,000
#DXNN1265
Our Price: $127.50
Deep Security - Malware Prevention – per Server (VM) 1,001-10,000 VMs
*Price per VM, quantities 1,001-10,000
#DXNN1266
Our Price: $112.50
Click Here for more pricing
Overview:
We make cloud security simple.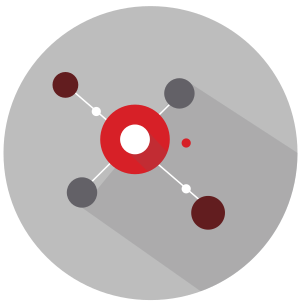 Technology
Deep Security provides a comprehensive suite of cloud security capabilities from a single agent. Our technology integrates seamlessly into your development process, helping you to easily scale security with your AWS workloads.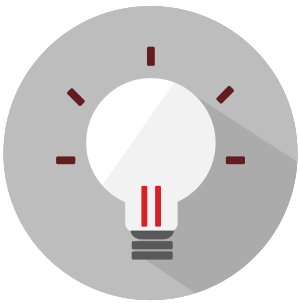 Expertise
We are cloud security experts. In fact, Trend Micro has been an AWS Advanced Technology Partner from the start. We know what it takes to protect AWS workloads. Whether you're heading to the cloud or already there, we can help you.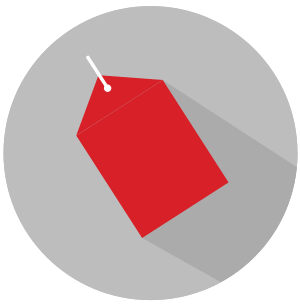 Pricing
We believe in cloud-friendly pricing. Our hourly pricing options—6 cents (or less) per instance—let you align security and cloud costs. Or save when you prepay for protection hours. Either way, it's your choice.
Security that won't slow you down
When you choose the cloud, you're choosing a highly dynamic environment that will move at the speed of your business. Your security needs to move just as fast. Automatically detect new workloads and protect them quickly.
Host-based security for seamless auto-scaling
Lightweight, single agent with all the protection capabilities you need
Easy procurement through AWS and Azure marketplaces
Available as PCI Level 1 certified SaaS for deployment flexibility
One product for all your cloud security needs
Get a complete set of workload security capabilities and protect your applications, platforms, and data in any environments with a single agent.
Proactively defend against network threats with intrusion prevention and firewall
Protect against vulnerabilities with virtual patching
Keep malware like ransomware and its variants, such as WannaCry, off of Windows and Linux workloads
Lock down your systems with application control designed for VMs
Get alerts about unplanned system changes with integrity monitoring and log inspection
Integrate security into DevOps
Thanks to our strong API integration with Azure and AWS, Deep Security works seamlessly in the cloud. Easily bake security into your cloud environment with auto-generated deployment scripts for your configuration management tools.
Integration with leading orchestration tools such as Chef, Puppet, and Ansible
Quick Start AWS Cloud Formation templates available for NIST and AWS Marketplace
Security controls that are host-based and can be deployed automatically, even while auto-scaling
Secure hybrid environments with one solution
Whether you're running VMs on-premises, virtualized, or in the cloud (or multi-cloud), Deep Security protects and provides security visibility across all your environments.
Protect your hybrid deployments with multiple security capabilities in one product
Choose software, service, or buy through the AWS and Azure marketplaces
Centralized security visibility across the hybrid cloud
Secure enterprise applications like SAP in the data center and in the cloud
Key Features:
Cloud-friendly security
In the cloud, you can't use traditional perimeter security tools. You need security that's built for the cloud and won't impact agility. That's why we have worked closely with Amazon Web Services (AWS), Microsoft® Azure, and VMware Cloud™ on AWS to optimize Trend Micro™ Deep Security™ for these environments.
Deep API integration with AWS and Azure
Automation templates and deployment scripts
Multiple host-based security capabilities
Streamlined compliance
Accelerate and maintain compliance for your hybrid and multi-cloud environments. Although AWS and Azure have many compliance certifications, you are still responsible for securing the workloads you put in the cloud. Deep Security addresses many requirements in a single product, streamlining audit evidence gathering and enabling continuous compliance.

GDPR
PCI DSS
NIST 800-53
FedRamp
HIPAA/HITECH
Proactive security
Detection and prevention are the pillars of a strong security strategy. Our market-leading server security goes beyond passive detection of threats and prevents exploits proactively.
Protect against network attacks with intrusion prevention
Shield against known vulnerability exploits, including ransomware attacks
Protect workloads until you can patch or spin up an updated instance
Increase visibility to sophisticated attacks through a Connected Threat Defense
Hourly pricing
Everyone loves the "pay for what you use" pricing model in the cloud. Our software as a service (SaaS), AWS, and Azure Marketplace offerings include an hourly pricing option, giving you more of what you like about the cloud.
Only pay for the workloads you're protecting
Shift from capital (CAPEX) to operational expenditures (OPEX)
Pay 1, 3 or 6 cents/hour based on workload size
How It Works:
Defend your AWS workloads
Deep Security™, powered by XGen™, offers complete cloud protection that scales seamlessly and helps you maintain continuous compliance. It's powerful security with pricing to match your elastic workloads.
Documentation:
Trend Micro Products
Deep Security - Malware Prevention - per Server (VM)
Deep Security - Malware Prevention – per Server (VM) 1-100 VMs
*Price per VM, quantities 1-100
#DXNN1264
Our Price: $150.00
Deep Security - Malware Prevention – per Server (VM) 101-1,000 VMs
*Price per VM, quantities 101-1,000
#DXNN1265
Our Price: $127.50
Deep Security - Malware Prevention – per Server (VM) 1,001-10,000 VMs
*Price per VM, quantities 1,001-10,000
#DXNN1266
Our Price: $112.50
Deep Security - Malware Prevention - per Server (VM) -Competitive Upgrade
Deep Security - Malware Prevention – per Server (VM) - Competitive Upgrade 1-100 VMs
*Price per VM, quantities 1-100
#DXUN0050
Our Price: $90.00
Deep Security - Malware Prevention – per Server (VM) - Competitive Upgrade 101-1,000 VMs
*Price per VM, quantities 101-1,000
#DXUN0051
Our Price: $76.50
Deep Security - Malware Prevention – per Server (VM) - Competitive Upgrade 1,001-10,000 VMs
*Price per VM, quantities 1,001-10,000
#DXUN0052
Our Price: $67.50
Deep Security - Malware Prevention - per Non-Server System (Kiosk/POS/VDI)
Deep Security - Malware Prevention - per Non-Server System (Kiosk/POS/VDI) 1-500 Kiosk/POS/VDIs
*Price per Kiosk/POS/VDI, quantities 1-500
#DXNN1280
Our Price: $40.00
Deep Security - Malware Prevention - per Non-Server System (Kiosk/POS/VDI) 501-5,000 Kiosk/POS/VDIs
*Price per Kiosk/POS/VDI, quantities 501-5,000
#DXNN1281
Our Price: $34.00
Deep Security - Malware Prevention - per Non-Server System (Kiosk/POS/VDI) - Competitive Upgrade
Deep Security - Malware Prevention - per Non-Server System (Kiosk/POS/VDI) - Competitive Upgrade 1-500 Kiosk/POS/VDIs
*Price per Kiosk/POS/VDI, quantities 1-500
#DXUN0066
Our Price: $24.00
Deep Security - Malware Prevention - per Non-Server System (Kiosk/POS/VDI) - Competitive Upgrade 501-5,000 Kiosk/POS/VDIs
*Price per Kiosk/POS/VDI, quantities 501-5,000
#DXUN0067
Our Price: $20.40