Trend Micro EdgeIPS 102-BP-TM

Industrial, next-generation IPS for continuous production line operation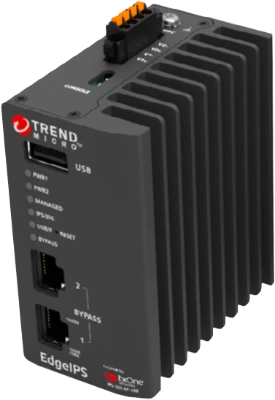 EdgeIPS 102-BP-TM
#EDGEIPS-102-BP-TM
Get a Quote!
Overview
It is a painful process requiring costly investment to change the infrastructure of security countermeasure deployment, especially in an air-gapped network environment connected with a massive number of assets that were not designed for the modern corporate network.
EdgeIPS ensures the security of individual assets and small production zones through hassle-free transparent deployment, providing OT visibility and OT protocol filtering with the option of inline or offline functionality. This security solution is designed specifically to fit into your network without disturbing your pre-existing configurations.
EdgeIPS creates visibility and rock-solid cyber defense for the legacy systems and unpatched devices that make up the backbone of your production line, ensuring uninterrupted operation.
Control mission-critical assets
EdgeIPS uses its sensitivity to a wide variety of industrial protocols to inform trust lists that can block unfamiliar commands, as well as detailed traffic and event logs. This system facilitates easy communication between operational technology (OT) and IT security system administrators.
Secure legacy assets
Virtual patching creates a powerful, up-to-date defense against known threats. It is specifically designed to safeguard legacy operating systems and unpatched devices. Virtual patching is a network-based behavior that creates a "shield" around vulnerable devices without changing the asset.
Bring visibility to shadow OT
EdgeIPS integrates and coordinates OT networks with passive asset identification and IT/OT traffic communication. It creates visibility within the shadow OT environment, and requires no changes to network topology.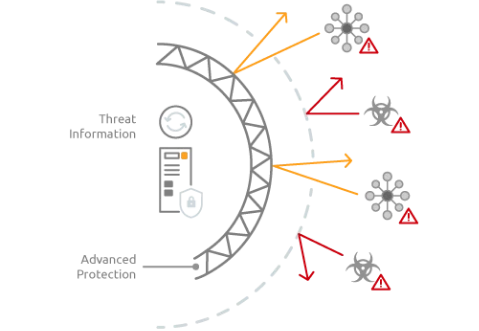 Fits seamlessly into production environments
EdgeIPS deploys transparently and has the ability to segment assets, significantly improving work site network defensibility. It minimizes downtime for patching and maintenance to fit around-the-clock production schedules. In short, EdgeIPS keeps the operation running.
Works well stand-alone or in concert
EdgeIPS transparent security boxes work well when deployed stand-alone in front of mission-critical assets and synergize excellently with our industrial, next-generation firewall, EdgeFire. Large-scale deployments of both can be managed from a single, centralized location with OT Defense Console.
Ruggedized to work well in harsh temperatures
Ready for deployment wherever you need it, EdgeIPS operates in temperatures ranging from -40 to 75 degrees Celsius or -40 to 167 degrees Fahrenheit. It has an extended mean time between failure (MTBF) of 700,000+ hours.