Trend Micro ServerProtect for Linux

Stops Malware from Spreading through Linux Servers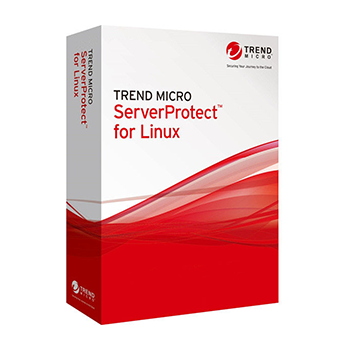 ServerProtect for Linux
#serverprotect-linux
Get a Quote!
Guards against viruses, rootkits, and data-stealing malware on Linux servers
Overview
Linux-based servers frequently interact with clients running other operating systems, such as Microsoft Windows. They store and serve files created on and for those platforms. At the same time, the increasing popularity of the Linux platform has resulted in the growth of viruses and other malware specifically targeting Linux servers. With Linux now representing 15-20% of the worldwide server market and growing, these attacks are becoming more frequent and more severe. Thus, securing Linux-based servers from hosting infected files is imperative for any enterprise.
Trend Micro ServerProtect for Linux 3.0 offers comprehensive real-time protection for enterprise web-servers and file-servers, preventing them from spreading viruses, spyware, and other Web threats to internal or external endpoints. Managed through an intuitive portable Web-based console, ServerProtect provides centralized virus/malware scanning, pattern updates, event reporting, and configuration. The solution's stability and reliability is evidenced by certifications from all major Linux vendors as well as independent third parties such as Virus Bulletin. ServerProtect for Linux is a key component in the comprehensive threat prevention offered by Trend Micro™ Enterprise Protection Strategy.
Software
Protection Points
Linux file servers
Virtualized endpoints
Linux Web and application servers
Threat Protection
---