Trend Micro IM Security for Microsoft Skype for Business

Instant Protection for Instant Communications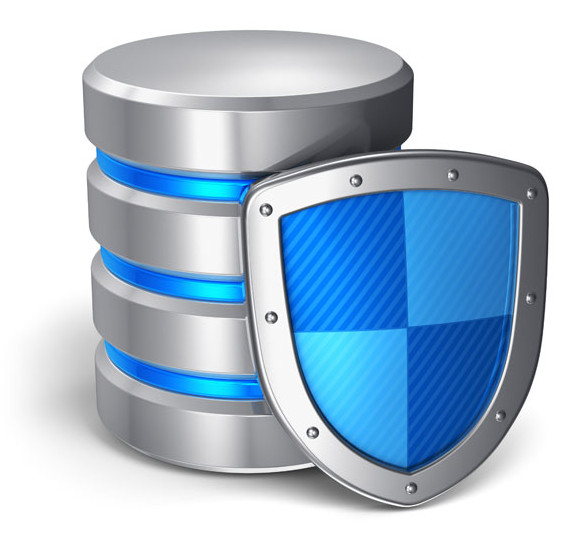 Trend Micro Products
Trend Micro Products
IM Security for Microsoft Skype for Business
#im-security
Get a Quote!
Overview:
A growing number of companies are using Skype for Business to connect employees, partners, and customers in real time. While live communication improves productivity, it also presents a new opportunity for cybercriminals to work more quickly, spreading malware, luring victims to malicious sites, and stealing data in a flash. The risk is compounded when communications are federated with partners and customers whose security is outside your control.
Trend Micro IM Security provides threat and data protection for Microsoft Skype for Business servers. Top-rated malware and URL filtering block phishing messages and malicious file transfers. Built-in Data Loss Prevention (DLP) controls the sharing of sensitive data. Minimize your risk exposure with messaging content filters that warn users of unprofessional behavior. This real-time security solution also helps you avoid conflicts of interest with communication controls to enforce blocks or ethical walls. Its managed centrally with single-sign on and role-based access to minimize administration time.
Software
Protection Points
Threat Protection
Malware
Web threats
Zero-day threats
Phishing
Data loss
Inappropriate content
Conflict of interest
Advantages & Benefits:
Key Advantages
Advanced malware and ransomware protection:
Powered by the Trend Micro™ Smart Protection Network™, which uses big data analysis and a vast army of threat sensors to provide the latest security intelligence
Detects and blocks messages and file transfers containing malware or links to malicious websites
Reduces risk with file type filtering
Uses both traditional and signature-independent detection technology
Instantly scans messages for unprofessional conduct such as harassments or profanity, and warns users to minimize risk
Compliance and Control
Helps meet compliance requirements for GDPR, PCI DSS, NIST 800-53, FedRamp, HIPAA/HITECH, SANS Top 20, ISO27002, and more
Includes Data Loss Prevention (DLP) to log or quarantine files containing sensitive data
Comprises 200 built-in DLP templates that enable global organizations to easily set up regional compliance policies
Builds communication blocks or ethical walls between certain groups to relegate how groups can communicate with others
Enables administrators to place limits on chat messages , instant meetings, and voice or video calls
Lower Administration
Streamlines group policy definition by leveraging Active Directory and SIP Domains
Provides enterprise-wide visibility with scheduled and real-time reports
Simplifies management with local or remote installation, single sign-on, and role-based access
Integrates with Trend Micro Control Manager for central visibility, and threat and compliance activity across endpoint, email, web, and collaboration security layers
Key Benefits
Blocks dangerous messages before they reach users
Filters malware from file transfers
Simplifies compliance with DLP
Keeps instant communications professional with content filtering
Avoids conflicts of interest and protects privacy by creating ethical walls
Lowers administration time and cost
High Performance, Low Administration
IM Security is built on the same technologies that make ScanMail™ Suite for Microsoft™ Exchange an industry leader. Both products deliver powerful protection, optimized performance, and low administration.
Smart Protection Complete
IM Security is also available with the Smart Protection Complete suite. This centrally managed solution includes XGen™ endpoint security, email security, web security, and collaboration security enabling security layers to work together to stop evolving threats.
System Requirements:
Minimum recommended server requirements
Hardware
x64 processor that supports Intel™ Extended Memory 64 technology (Intel EM64T)
512 MB RAM of memory minimum, 1 GB recommended
1 GB of free disk space minimum, 1.5 GB recommended
Windows Operating System
Microsoft™ Windows™ Server 2012 R2
Microsoft Windows Server 2012
Microsoft Windows Server 2008 R2 (64-bit)
Microsoft Windows Server 2008 with Service Pack 2 (64-bit)
Standard, Enterprise, or Data Center editions only
Microsoft™ IM Server Platform
Microsoft Skype for Business Server 2015 (Front End Server)
Microsoft Lync Server 2013 (Front End Server)
Standard or Enterprise versions
Minimum recommended server requirements
Additional Requirements
MicrosoftTM Internet Information Services (IIS) 7.0, 7.5, 8.0, 8.5
Web browser that supports frames, such as Microsoft Internet explorer 7.0 or Firefox 3.0 or later
.NET framework 3.5 SP1