Trend Micro ServerProtect for Storage

Secures leading network-attached storage systems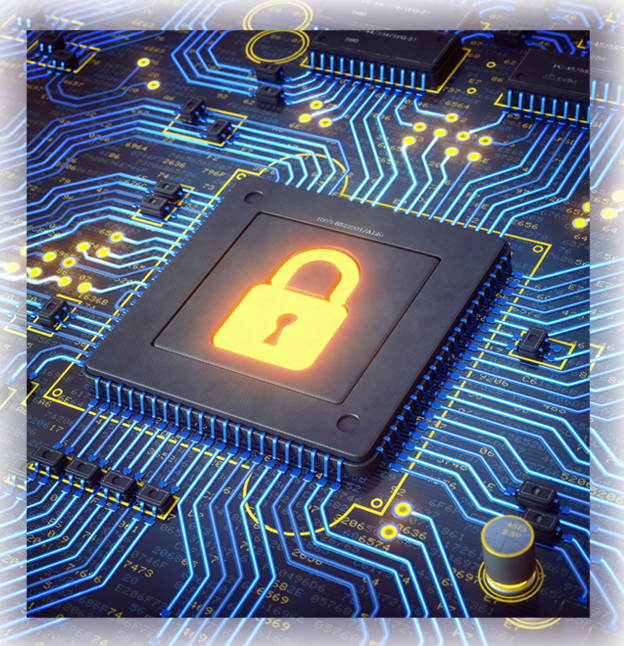 Trend Micro Products
Trend Micro Products
ServerProtect for Storage
#serverprotect-Storage
Get a Quote!
Overview:
High performance protection and automatic updates
Trend Micro™ ServerProtect™ for Storage simplifies network storage protection with automatic, incremental security updates.
Best-in-class malware scanning engine to protect against viruses, worms, spyware and Trojans
High performance security scanning across multiple storage servers
Automated updates protect your data from the latest threats, including ransomware attacks, such as WannaCry and beyond
Optimized for leading NAS providers (EMC, NetApp, and Hitachi Data Systems) through ICAP, CAVA or traditional RPC protocols
Centralized administration and reporting
With a web-based central management console, ServerProtect for Storage enables administrators to easily manage security across all storage devices, and view reports with infection history.
Single point to check server security status
Fine-grained administrative tools for increased control
Comprehensive logs and reports to identify dangerous activities
Statistical details of antimalware events, with exporting abilities
Reduce response time through automated notification system
Automated scanning and optimized protection
Automates security maintenance tasks such as configuration scanning, pattern and program file updating, compiling virus logs, and setting parameters for real-time scanning.
Scans and remediates compressed archives
Breaks up scheduled scan tasks to reduce resource impact
Minimize manual tasks and reduce administrative costs
Anti-malware scanning
Utilizes ICAP, CAVA or RPC depending on manufacturer
Highly available and scalable scan servers (ICAP and RPC only)
Scan Servers can be physical or virtualized
System Requirements:
Minimum System Requirements
Operating Systems

Microsoft™ Windows™ 2003/2003 R2 Standard/Enterprise with SP2 or above (x86 or x64)
Microsoft Windows 2008/2008 R2 Standard/Enterprise (x86 or x64)
Microsoft Windows 2008/2008 R2 Hyper-V Standard/Enterprise (x64)
Microsoft Windows 2012 Server R2
VMware ESX/ESXi 3.5/4.0/5.0
Windows Server 2003 Standard/Enterprise SP2 (x86)
Windows Server 2003 Standard/Enterprise SP2 (x64)
Windows Server 2003 R2 Standard/Enterprise SP2 (x86)
Windows Server 2003 R2 Standard/Enterprise SP2 (x64)
Windows Server 2008 Standard/Enterprise SP2 (x86)
Windows Server 2008 Standard/Enterprise SP2 (x64)
Windows Server 2008 R2 Standard/Enterprise SP1 (x64)
Windows 2008 Server Core
Windows Server 2012/R2 Foundation Edition
Windows Server 2012/R2 Essentials Edition
Windows Server 2012/R2 Standard Edition
Windows Server 2012/R2 Datacenter Edition
Windows Storage Server 2012/R2 Standard Edition
Windows Storage Server 2012/R2 Workgroup Edition

Normal Server

2.5-GHz Intel Pentium IV processor or 3.0-GHz EM64T Intel processor or 2.0-GHz AMD Athlon 64-bit processor (or equivalent)1GB RAM;
1GB disk space

Information Server

3.0-GHz Intel Pentium IV processor or 3.0-GHz EM64T Intel processor or 2.0-GHz AMD Athlon 64-bit processor (or equivalent)1GB RAM;
1GB disk space

Management Server

2.5-GHz Intel Pentium IV processor or 3.0-GHz EM64T Intel processor or 2.0-GHz AMD Athlon 64-bit processor (or equivalent)1GB RAM;
1GB disk space (servers) or 512 MB RAM; 500MB disk space (clients)

EMC Servers

EMC VNX/VNXe
EMC Celerra
EMC Isilon

NetApp OnTap Filers

NetApp Storage Devices running Data ONTAP 7.x and 8.x
IBM N Series running Data ONTAP

Hitachi NAS Platform Powered by BlueArc
Documentation: